MATERIALS
TESTING
---
FOR CONSTRUCTION & CIVILS
Concrete
Asphalt & Bitumen
Aggregate
Soil & Gravel

Laboratory
services
---
YOUR ON-STOP PROVIDER
Containerised Site Labs
Pro Equipment Rental
Lab Staff Hire

Turn-key
Partners
---
EVERY STEP OF THE WAY
Infrastructure Development
Major & Minor Construction
Maintenance Consulting

Specialised
Insight
---
ANY MATERIAL ANY TIME
Site Investigations
Compaction Testing
Geotechnical Analysis

AFRICA'S LEADING
MATERIALS TESTING LAB
For over 50 Years, we've ensured the success of amazing building projects. 
Here's How:
ROADLAB
APP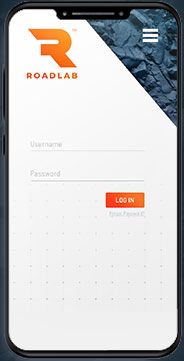 Experience the Convenience and power of our new mobile app. Book Tests, track progress and view reports right on your phone. Available for iOS and Android.

DON'T HASSLE.
REACH OUT TO
THE EXPERTS.
---- OR ----
Visit your local branch
We love doing business in person and our friendly staff is always eager to hear about your project. Let's have a chat!
CONTACT US